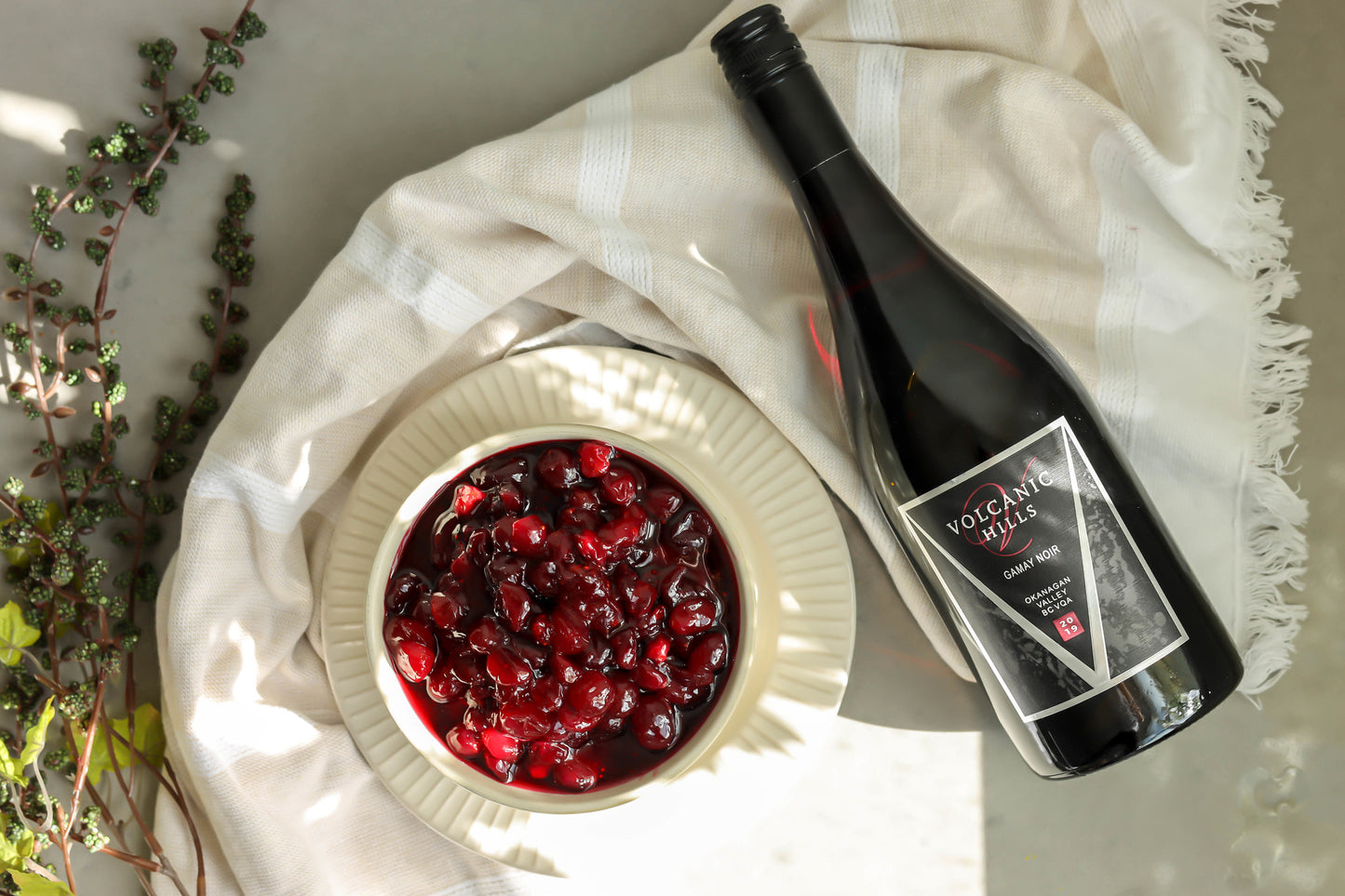 The BEST Wine Infused Cranberry Sauce Recipe
When it comes to pairing wine with Thanksgiving dinner, few wines can compete with Gamay. Low in tannin, a crowd pleaser, and very food friendly - It is our in-house go to wine for pairing with Thanksgiving dinner. Why stop at sipping it alongside your feast when you can elevate it even further? Our ripe and fruit driven Gamay Noir offers bright and juicy acidity, and contributes subtle notes of raspberry and spice to this knock out cranberry sauce recipe.  
Be sure to bookmark this one! It's bound to become a family favourite.
Ingredients:
1 package of fresh or frozen cranberries (about 5 cups)
1.5 cups of white granulated sugar
1 tbsp orange zest
1/2 cup of freshly squeezed orange juice
1/4 cup of Volcanic Hills' Gamay Noir
Directions:
Preheat oven to 325 degrees F.
Rinse cranberries and pour into an oven safe dish.
Stir in orange zest, orange juice, sugar and the wine.
Put into the oven and bake for approximately one hour. Stir after 30 minutes. You want the mixture to simmer slightly so that the sugar can melt.
Let sit in a cool place until the cranberries gel together. There might be a lot of liquid left but most of it should gel into a syrup as it cools. 
Serve warm or cold.