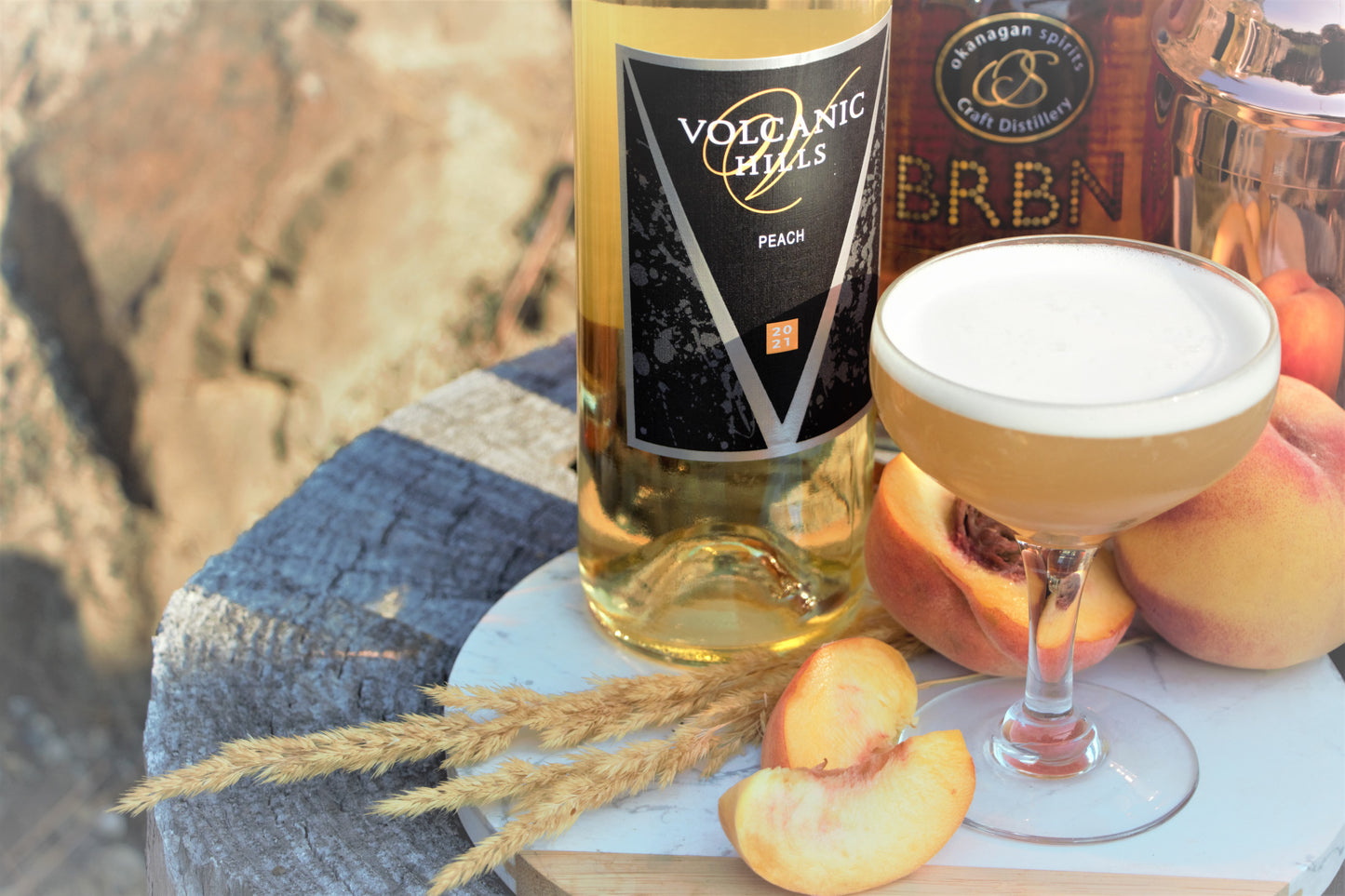 With the cool evenings settling in, we aren't quite ready to say goodbye to summer quite yet.  But with harvest looming, and sweater weather season upon us, we are ready to embrace the warmth of Bourbon!  Together with Okanagan Spirits Craft Distillery - we have created our own take on a Whisky Sour.  Our Harvest Peach Sour uses our limited edition Peach Wine as a base, and the warmth of Okanagan Spirits BRBN to welcome in the season. 
To keep this cocktail truly Okanagan, we recommend using Okanagan Spirits BRBN.  Harvested from Coldstream valley grain corn, Okanagan Spirits introduced BC's first Bourbon-style Corn Whisky, BRBN. Aged in heavily toasted and medium charred barrels, this whisky showcases subtle layers of caramel and vanilla with a deep rich auburn colour.
Directions:
 Make the Simple Syrup.  In a small saucepan combine 1 cup of water and 1 cup of sugar.  Add 1 sliced peach.  Bring to a boil for 2 minutes.  Once boiled, remove peaches and allow to cool fully and store in the fridge for future use.
In a Shaker with Ice (or a coffee travel mug if you don't have a shaker!) Combine all ingredients and shake for 1min.  Strain into a coupe or glass of choice.