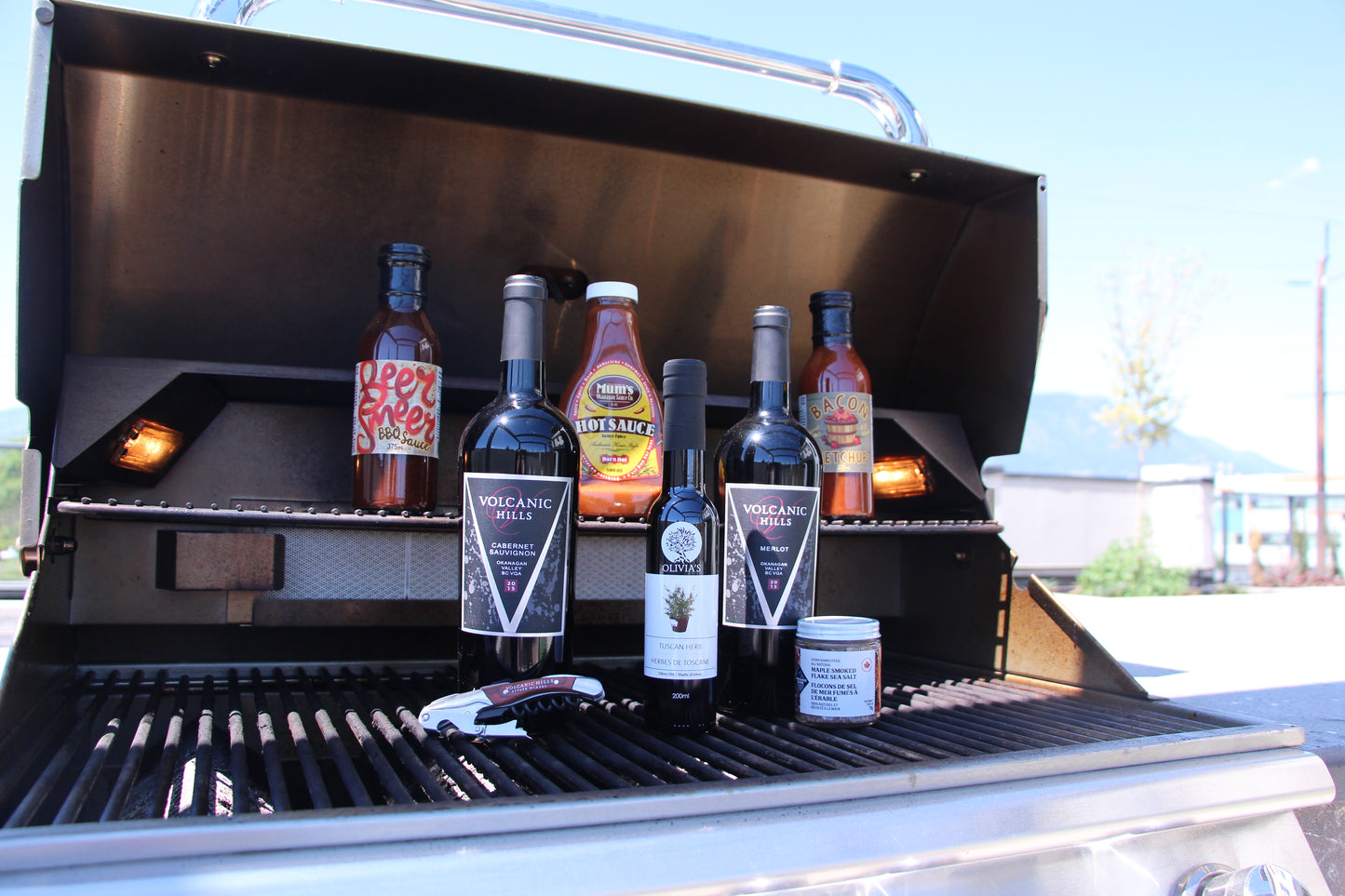 Great Grilling Wines and Gifts for Father's Day
He works hard - it's time to show that special Father Figure in your life some extra love and appreciation!  
This Father's Day, the grilling experience of Dad's dreams is just a bottle or two away!  For those that take great pride in treating their family members to a decadent BBQed feast, we have some of our top wine pairing recommendations for you - no matter what you have sizzling.
Steak ideally pairs well with wines that have great acid and tannin structure that allow them to marry with richness of the dish.   Recommendations: Syrah, Eruption, Cabernet Sauvignon
Burgers work well with wines that are hearty and fruit driven, making them a little more food friendly.  We love pairing burgers with our Magma Red, Merlot and Eruption
Sausages are fantastic with lighter, juicy wines that are food friendly - especially if you like to load them with a myriad of toppings. Our Recommendations: Gamay, Pinot Noir, Rose
BBQ chicken... to sauce or not to sauce that is the questions!  Simply grilled with herbs - Chardonnay makes for an excellent match.  Like your chicken with BBQ Sauce?  Try it with our Gamay, Lava Red (if your sauce has brown sugar in it) or Pinot Noir.
Looking for the perfect sauces and accessories to add to his grilling experience?  our Wine Shop boasts a large selection of local products.  Try our Barrel Smoked Whiskey Sea Salt, Bacon & Beer Ketchup, Peach & Chipotle BBQ Sauce, or even Mum's Darn Hot Sauce