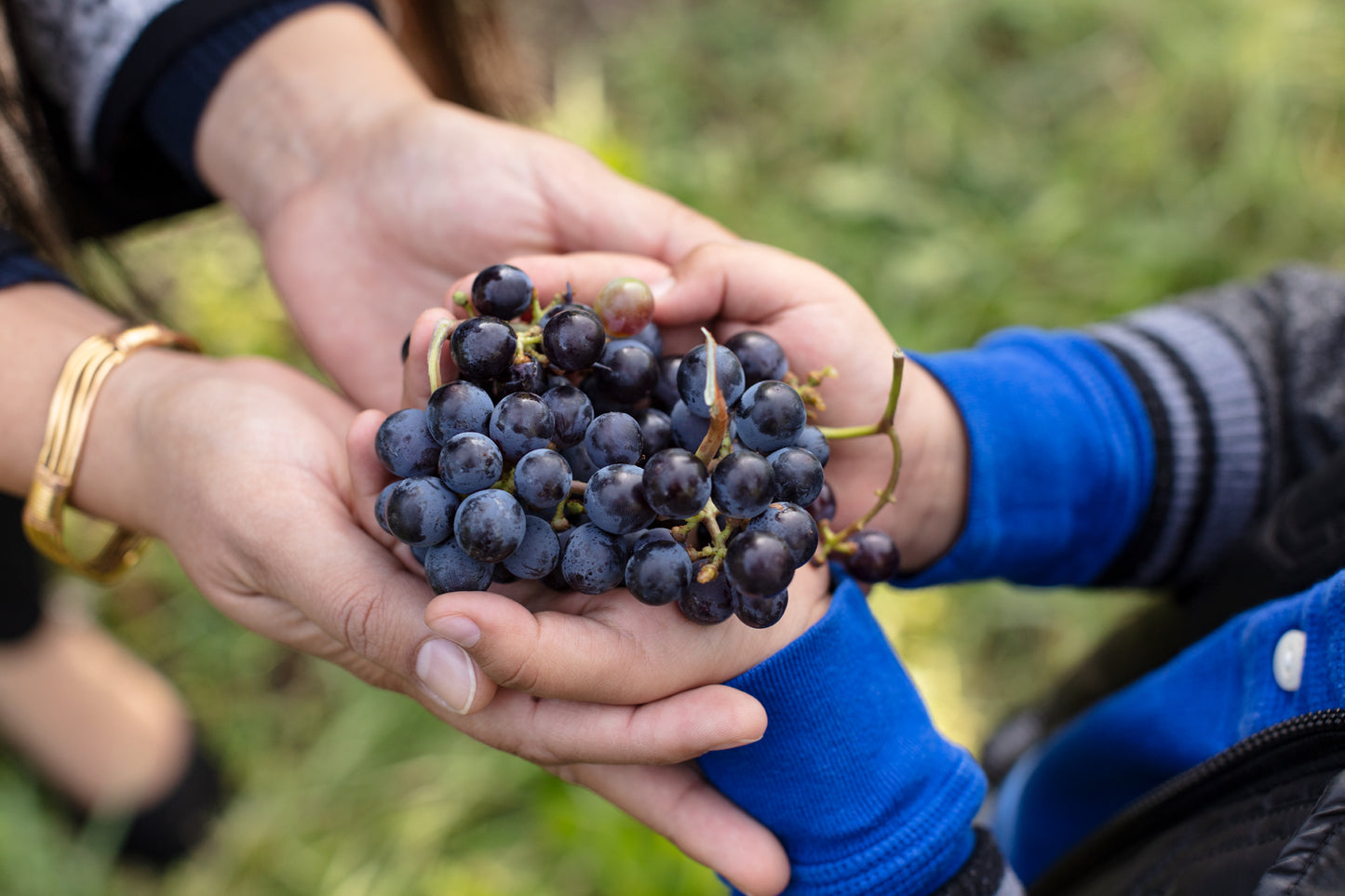 What does it mean to be Sustainable?
What does it mean to be 'Sustainable' ?   The BC Wine Industry is working hard towards putting out their official Sustainable Winegrowers Certification. We are excited as many of the principals being discussed have been our focus since we opened our winery in 2010.
So what exactly does Sustainability look like?  For us it means respecting the land through critical environmentally friendly infrastructure, and avoiding the use of chemical treatments in the vineyard wherever possible. If we take care of what Mother Nature has given us today, then we will have plenty to share with the generations to come.
What exactly are we doing to achieve that?
All by-products from winemaking and landscaping (stems, skins, seeds, etc.) are returned to the land as a natural fertilizer.
We only use pest control only when absolutely necessary and, when possible, natural products (like sulphur) are used in the smallest possible quantities vs harsher chemical treatments.
Our state of the art processing facility was designed with nature in mind, incorporating geo-thermal technology for heating and cooling, and a state of the art water treatment plant. Water plays a huge role in our business. Our on-site waste water treatment facility ensures that all incoming water is filtered to remove chlorine & metals. All the water we use for cleaning and by-product from winemaking (e.g dead yeast cell, lees) is then retreated through our plant on-site and recycled back into the vineyard.
It's an evolving process... that involves respecting and listening to what is needed to produce top quality wine, in a manner we can be proud of.