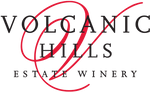 PEACH SALSA
INGREDIENTS:
6 large beef short ribs (14 to 16 oz. each)
3 Tbs. extra-virgin olive oil
1 medium yellow onion, finely chopped
3 medium carrots, finely chopped
2 medium celery stalks, finely chopped
2 dried bay leaves
2 Tbs. balsamic vinegar
1 Tbs. fresh thyme leaves, plus 3-5 whole sprigs
4 cups hearty but fruity red wine (like our Merlot, Eruption, or Cab Sauv).
5 cups homemade or low sodium beef broth
Freshly ground black pepper
Kosher salt
See directions below... WANT MORE GREAT RECIPES? JOIN OUR MAILING LIST AND ENTER TO WIN A $300 VOLCANIC HILLS GIFT CARD.