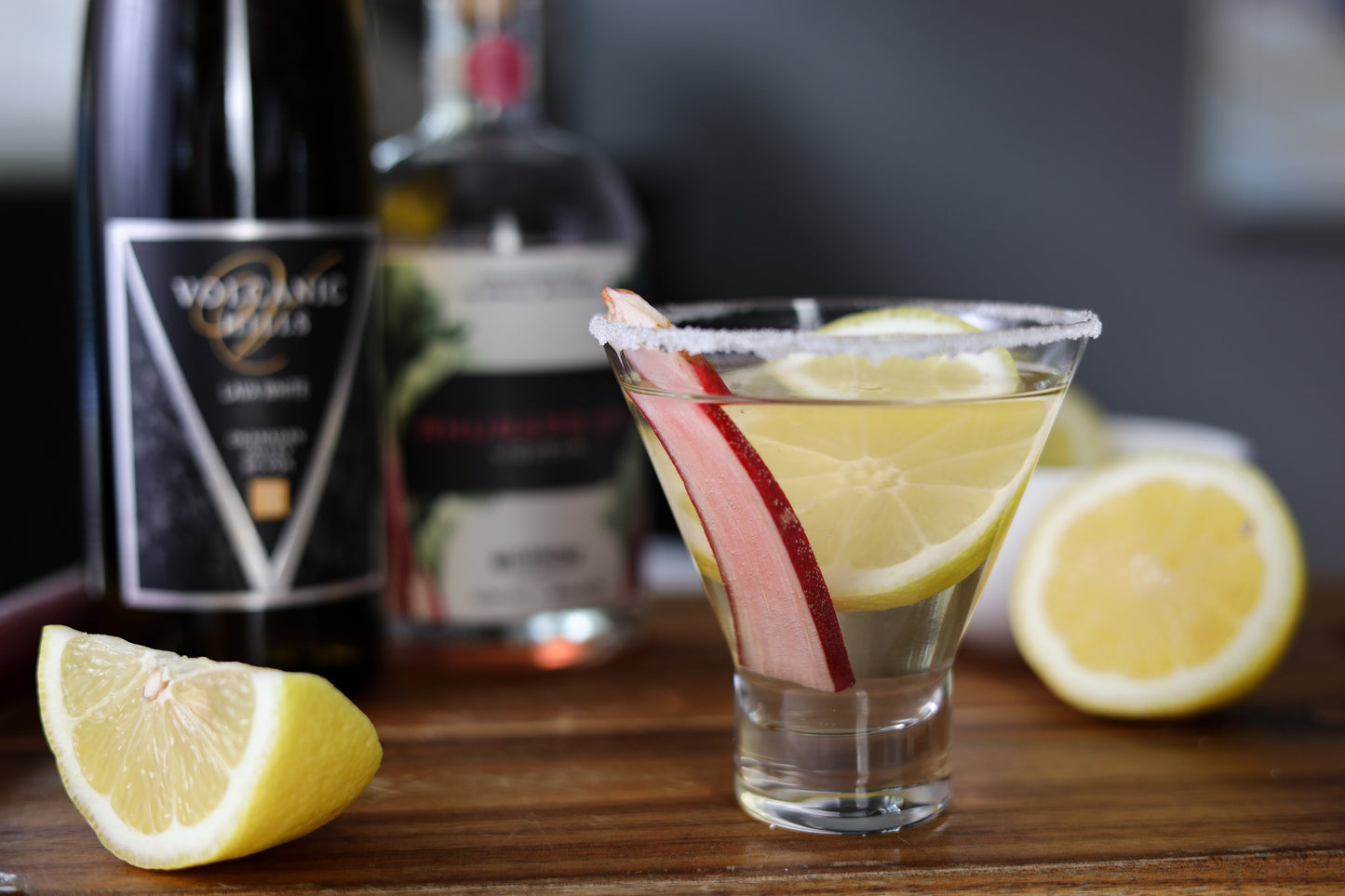 Wiseacre Rhubarb Gin & Fizz
Patio season is in full swing, and what better way to celebrate the fabulous produce of the Okanagan than with a little cocktail combining ingredients from one of our favourite local, small batch distilleries.
This cocktail can be made simply by pouring the ingredients over ice for a beautiful gradient effect in the glass, or by shaking.  The choice is yours!
Ingredients:
– Sugar for rimming the glass
– 2 oz Volcanic Hills Lava White Wine
- 1 oz Wiseacre Farm Distillery Rhubarb Gin Liqueur
– Club Soda to taste
– Lemon slice  & ribbon of fresh rhubarb for garnish
Directions:
Rim your glass of choice by passing a lemon wedge over the rim of the glass, then dipping it into a shallow dish full of sugar.  Fill glass with ice, then pour in your Lava White wine, and finish by gently pouring in your Rhubarb Gin Liqueur.  Top with club soda to taste.  Garnish with a slice of lemon and your rhubarb ribbon!
Enjoy!!