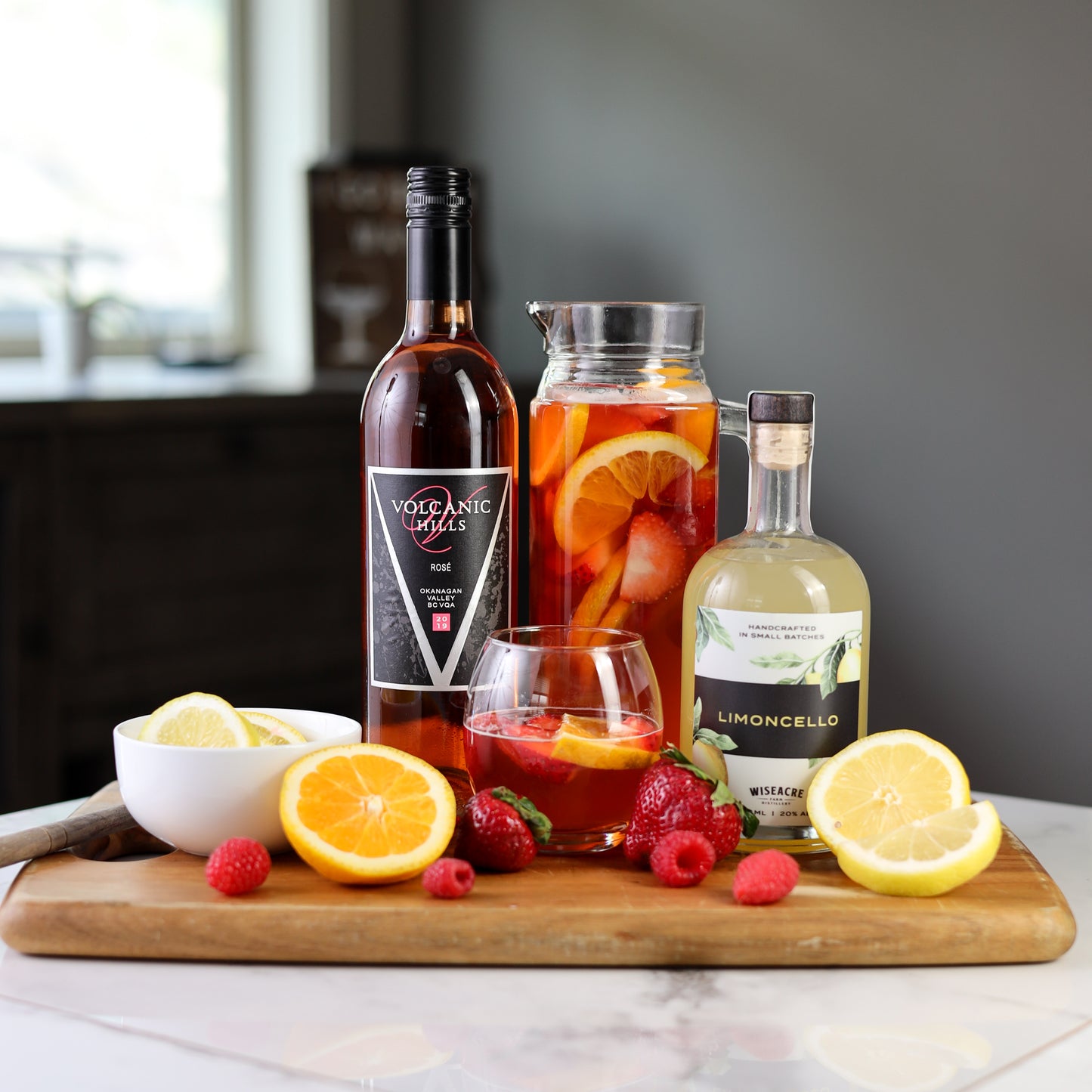 Strawberry Lemonade Sangria
Few things say summer better than a pitcher of Sangria shared with friends on a patio.  This simple combination of fresh fruit, wine, and our favourite Limoncello from Wiseacre Farm Distillery is sure to be a crowd pleaser on those hot summer days.

Ingredients:
- 1 bottle Volcanic Hills Rose
- 1/2 cup  Wiseacre Farm Distillery Limoncello
- 3 Tbsp. Honey
- 1 cup Strawberries - sliced 
- 1 Lemon sliced 
- 1 Orange sliced
Directions:
In a large pitcher, combine honey, room temperature wine, and Limoncello.  Stir until honey is fully dissolved.  Add strawberries, lemon, and orange slices as desired.  
Refrigerate for 4 hrs.  
Pour into glasses and serve with fruit garnish
Enjoy!!