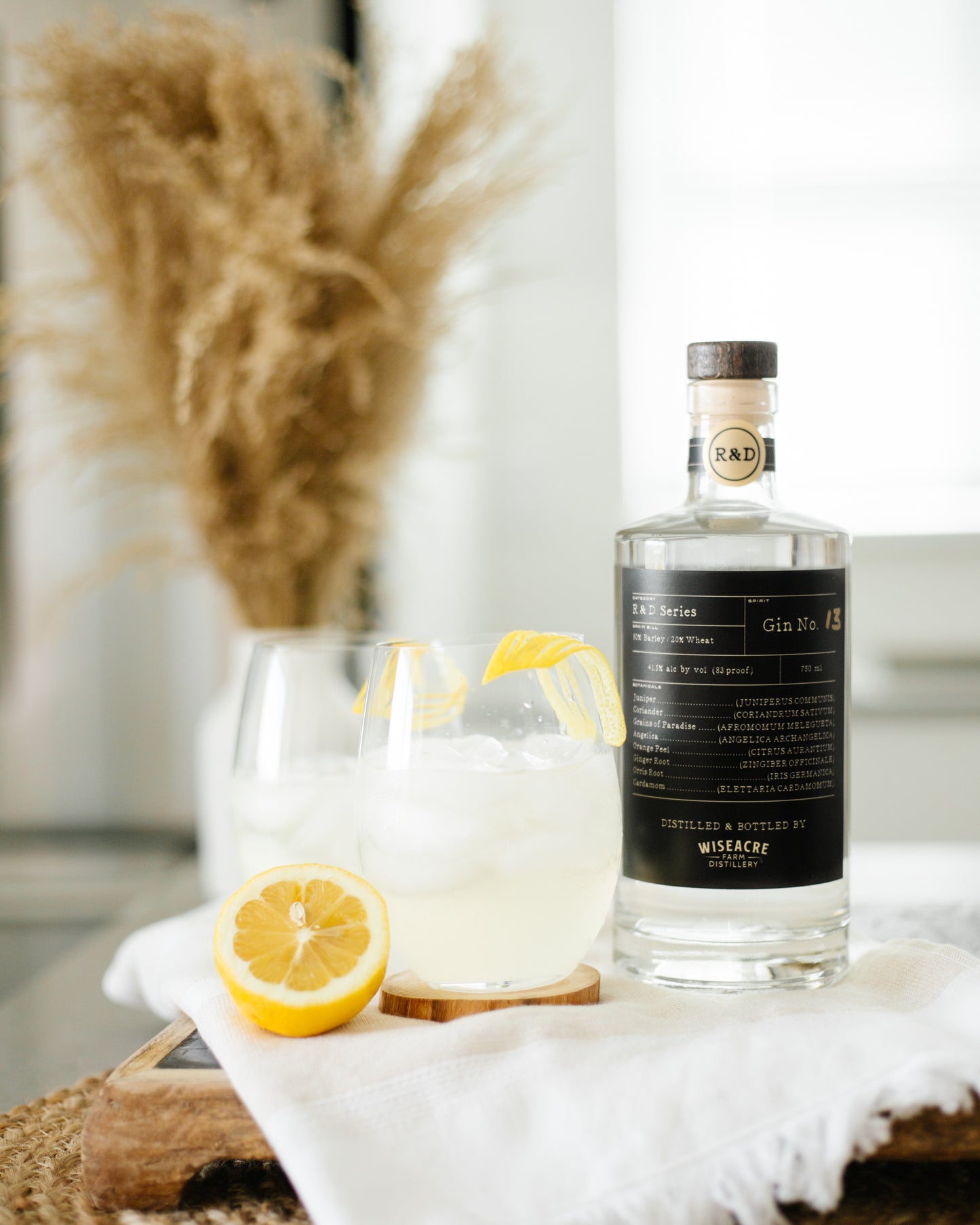 "French 75" Cocktail Recipe x Wiseacre Farm Distillery
May 6th is National Lemonade Day so we thought, "what's better than lemonade?" The answer? Lemonade with gin and bubbly. We have teamed up with Wiseacre Farm Distillery to bring a delicious twist on the classic cocktail, the French 75. Give this recipe a try!
Ingredients:
– 2 oz Wiseacre Farm Distillery R&D Gin 
– ¾ oz fresh lemon juice
– ¾ oz simple syrup (sugar and water boiled 1:1)
- top with at least 2 oz of Volcanic Hills Bubbly Gewurztraminer
– lemon twist for garnish
Directions:
First combine gin, lemon juice, and simple syrup in a shaker. Next, fill your shaker with ice, cover, and shake vigorously about 20 seconds. Strain your cocktail through a cocktail strainer directly into your glass. Lastly, top with Bubbly and garnish with a twist of lemon.
Enjoy!!